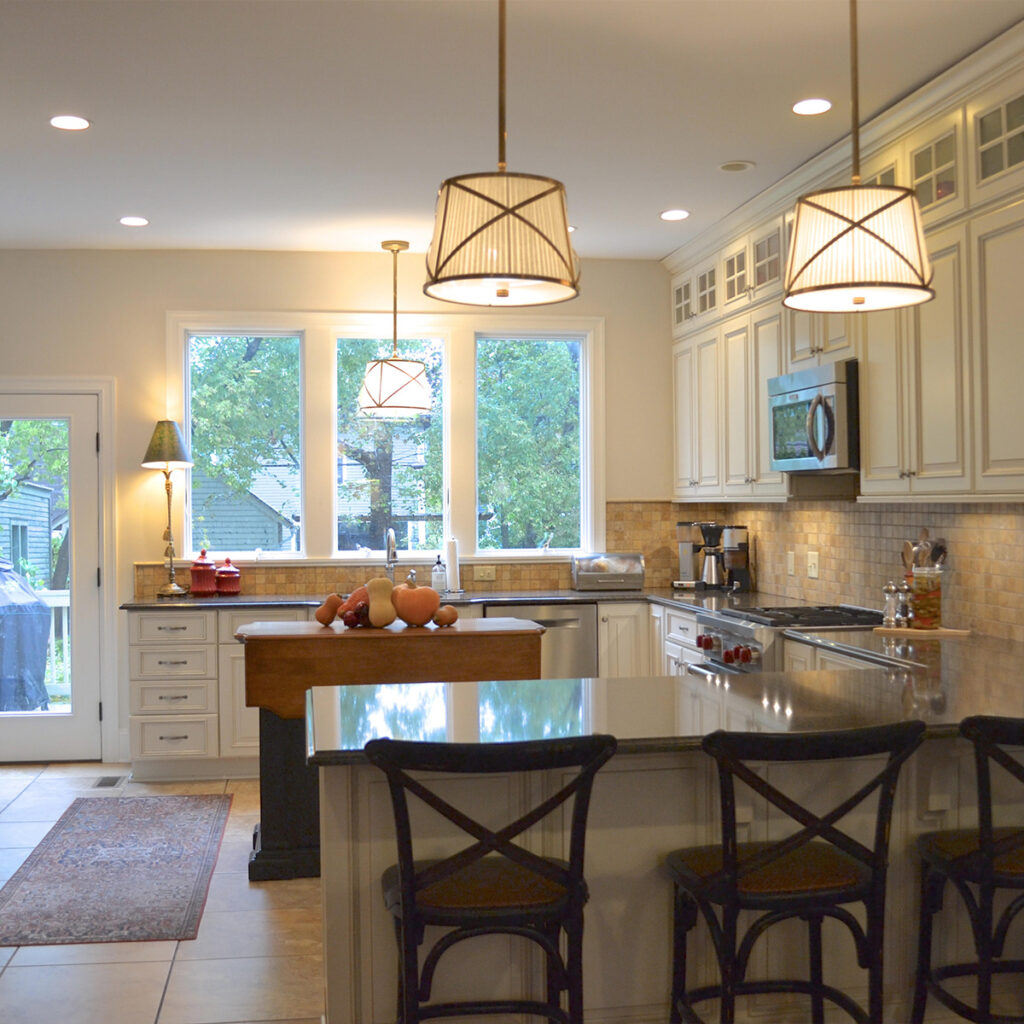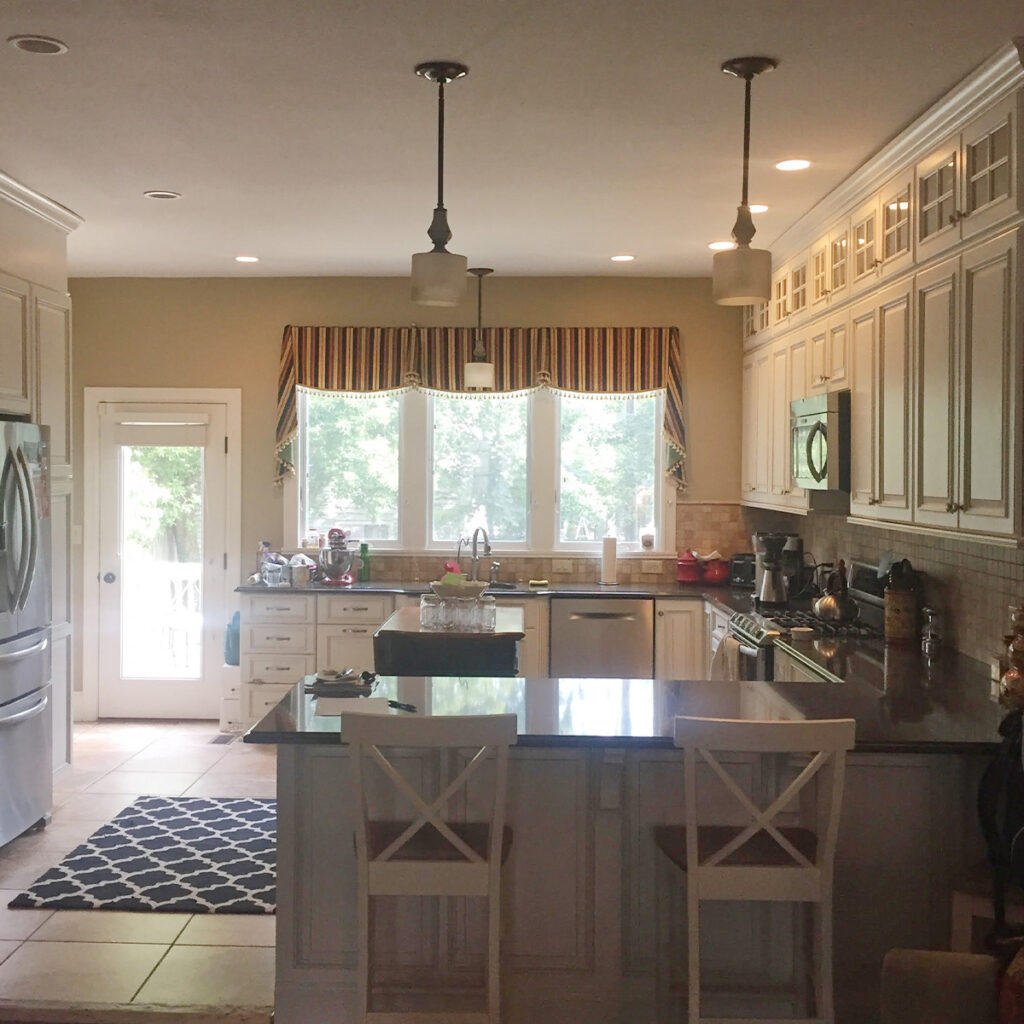 Tuesday Tip:
Make Little But Powerful Changes
Your love of cooking shouldn't be hampered by a kitchen that doesn't spark creativity. Updating the heart of your home can be as simple as a makeover!
Kitchen design ideas:
Update outdated pendant lights for modern ones.
Remove old window treatments in favor of custom blinds or shades. (Not pictured.)
Add contrast by swapping light-colored bar seats for dark ones.
Reconsider the placement of your island. (The extra counter space is wonderful but rotating an island could improve the walking paths throughout your kitchen!)
Incorporate an antique runner to add dimension and comfort underfoot when standing at the fridge or island.
Small but simple design changes can truly transform any space. Whether you're redoing a single room or a full basement to attic revamp, McQ Interiors provides residential and commercial design services to bring your vision to life. For more Kitchen Design Tips, check out our blog or contact us today to schedule your next consultation.