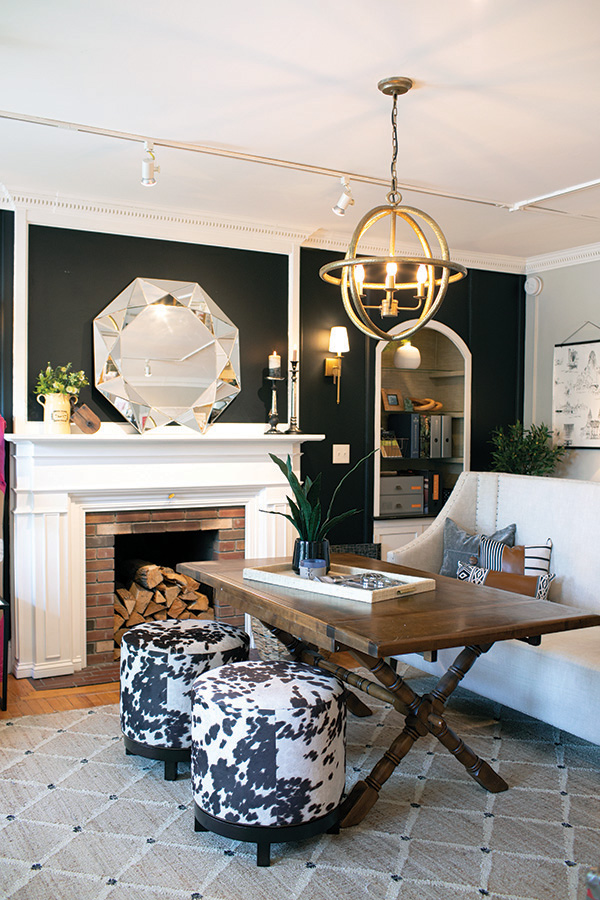 The McQ Process
Residential and Commercial Interior Design
Each client has his or her own unique perspective and the way a client uses their favorite spaces varies from person to person. When you choose McQ Interiors, you choose an interior design firm that puts your needs first and foremost to maximize not only a room's appearance but its functionality. Trust that you won't get a cookie cutter design. Together, we tailor our collective creative vision to meet every client's needs, goals, and budget.
It all begins with a conversation. We offer a free consultation where we meet in person to get to know potential clients, to hear their design ideas, and to see their space(s) in person. We ask plenty of questions and pay close attention to the responses given so we have a strong, comprehensive understanding of what each project would entail.
After that meeting, we draw a scope that outlines the full project discussed.
We start with a 10 hour retainer fee billed at $125/hour. Once the scope is signed and our retainer fee paid, we get right to work bringing your design dreams to fruition!
Interior Design Services
We want our clients to understand the McQ process because we believe in transparency and open communication. Interior design projects can feel like a massive undertaking and it's important to us that our clients trust in us and our decision-making process to ensure their goals are met.
As a full-service interior design firm, we strive to save you time and money. We offer our residential and commercial clients a variety of services including, but not limited to, space planning, AutoCAD drawings, contractor coordination, budget management, tile, flooring, furniture, decor procurement, and more. Whether starting from scratch or building upon existing features, we deliver a superior interior that is exclusively tailored for you.
At McQ Interiors, we can assist with:
Single Room Interior Design
Whole House Interior Design
Furniture Layout/Procurement
Fabric/Upholstery Selection & Specification
Floor Plan Re-Design
Lighting Design
Window Treatments
Kitchen Design
Bathroom Design
New Home & Custom Home Interior Design
Design & Construction Drawings
Space Planning, Hand Drawn & 3D Versions
Materials Selection
General Contractor Bid Process & Coordination
General Contract Coordination
Art Consultation & Styling
The Final Touches
Project Coordination with Contractors
Revit, SketchUp, Photoshop Drawings
Installation Drawings for Tile, Furniture, etc.
1 Hour Ask the Designer Consultation
Get Started Today
Contact McQ Interiors today by calling (716) 906-3111, emailing info@mcqinteriors.com, or fill out our contact form.