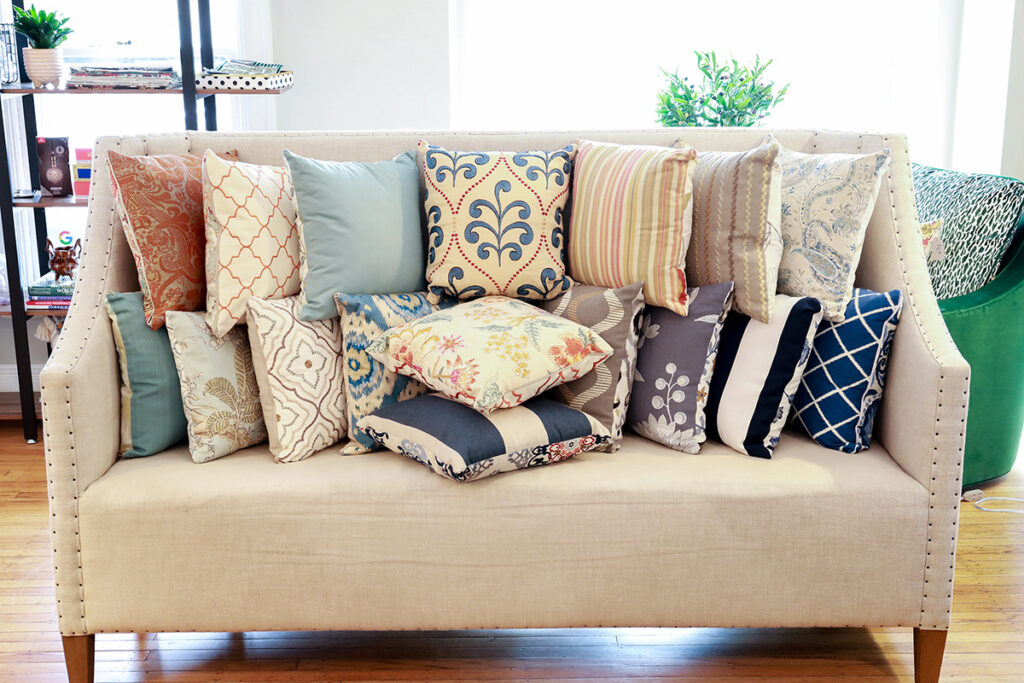 Tuesday Tip:
Let your pillows do the talking.
What better way to showcase your sense of style than with a stunning handmade pillow? Pillows are the perfect accent decor because they're colorful, functional, stylish, and comfortable. Plus, they're easy to mix n match or swap out season to season. Decorate your bed or guest bed, artfully lay them on a couch, sofa, or settee, or prop them against a wall in a playroom or hang out space. The design potential is endless!
Jump to our "Pillow Talk" page to view a sample of the pillows currently for sale. All pillows are $30 each. To purchase, please email info@mcqinteriors.com with your desired pillows and we'll contact you with payment/pick up details!
Ready to transform your favorite living or work spaces? McQ Interiors offers both residential and commercial interior design services to bring your vision to life. For more Interior Design Tips, check out our blog or contact us today to schedule your next consultation.