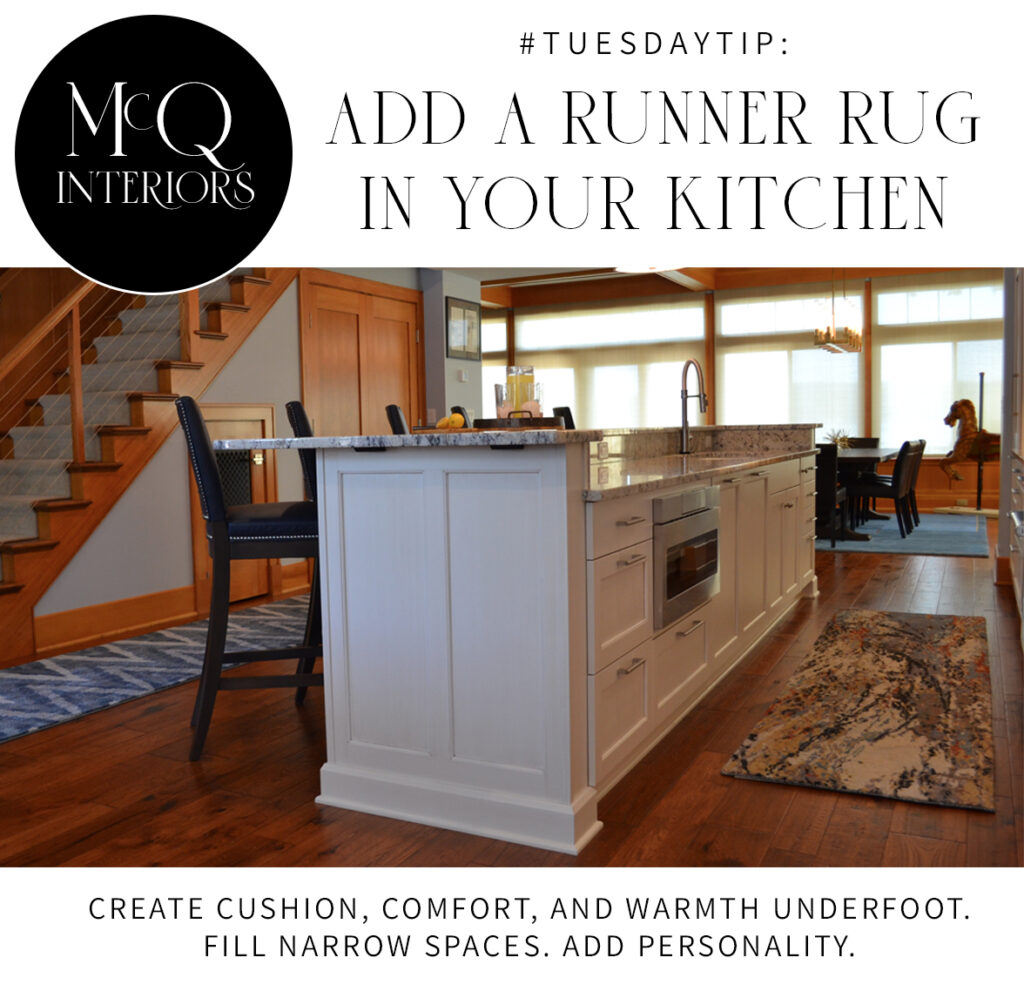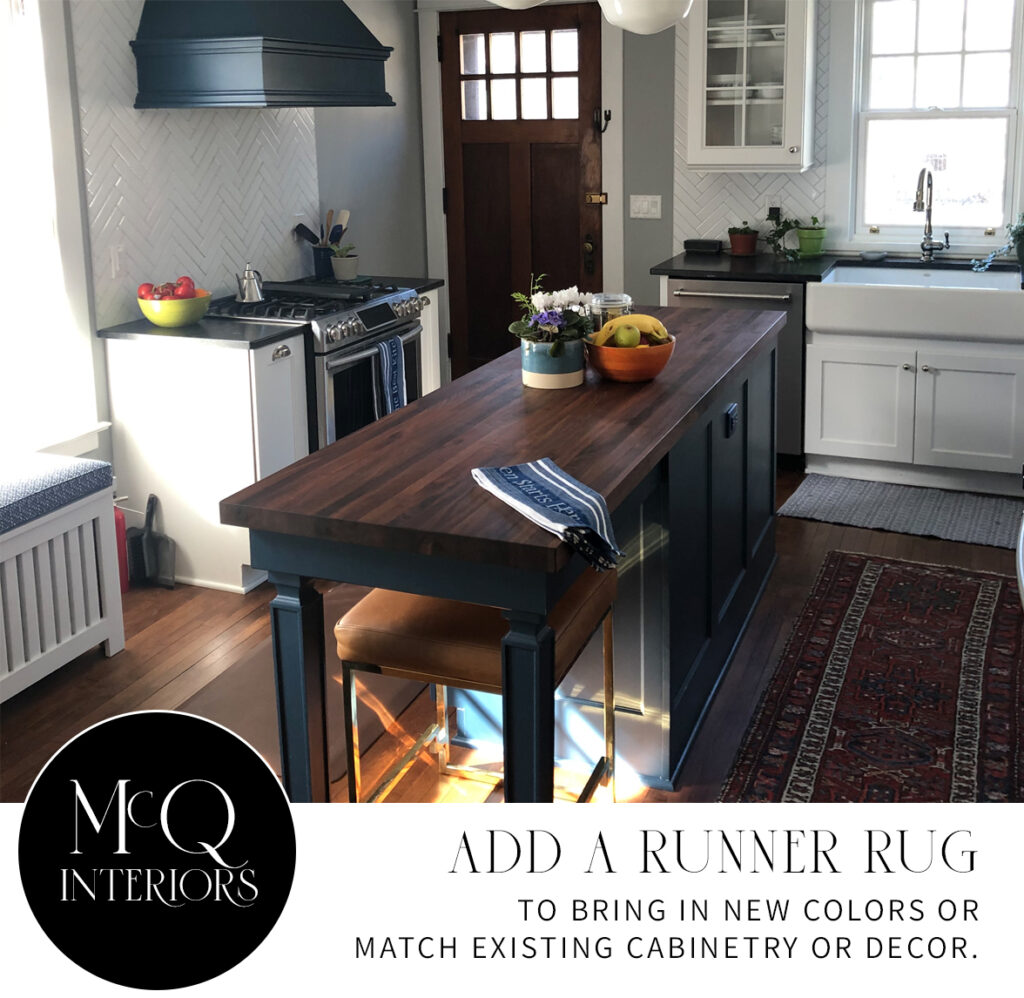 Tuesday Tip: Whether you're decorating for the holidays or decorating just because, enhance your kitchen's appearance with one simple addition: a runner rug!
Runner rugs create cushion, comfort, and warmth underfoot, fill narrow spaces, and highlight your personality. Pull colors from your cabinetry or wall art or choose a neutral palette to compliment any existing decor.
For more Design Tips or to schedule your next consultation, visit mcqinteriors.com!