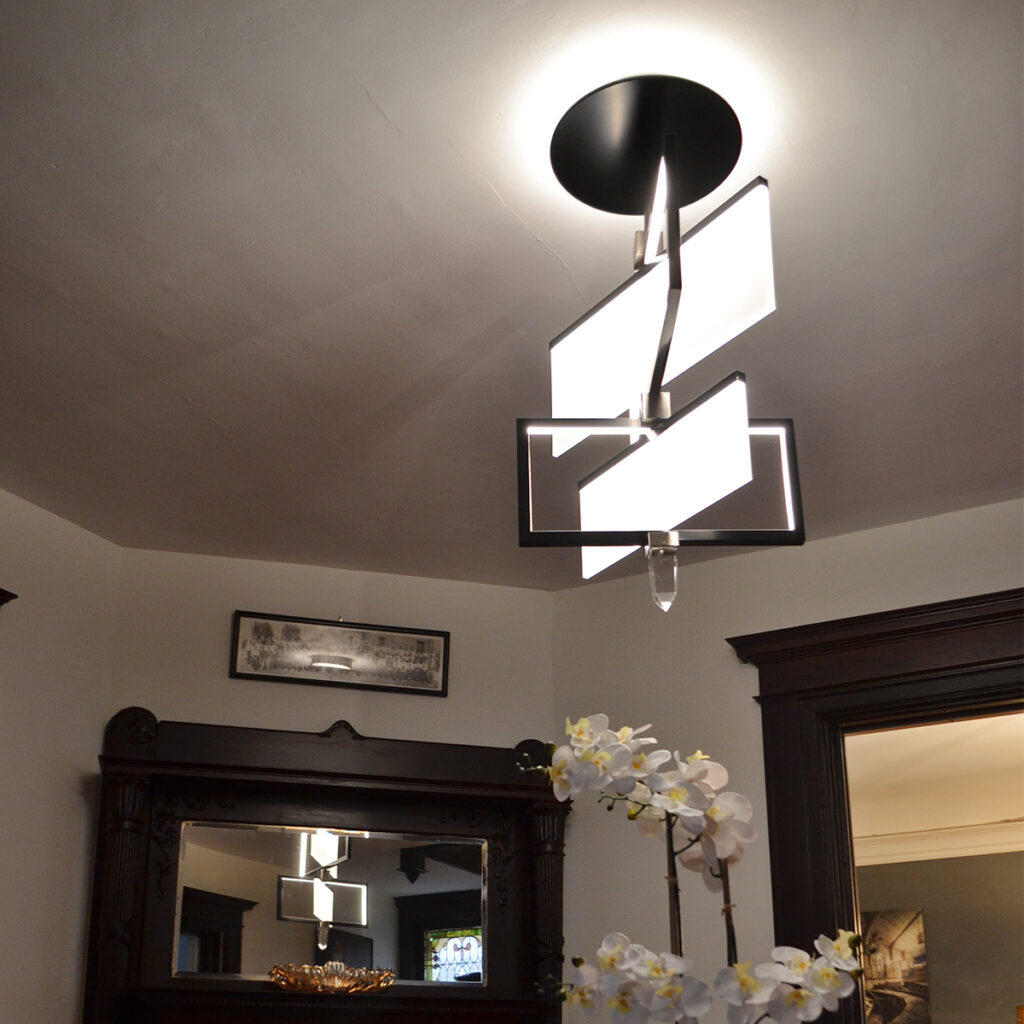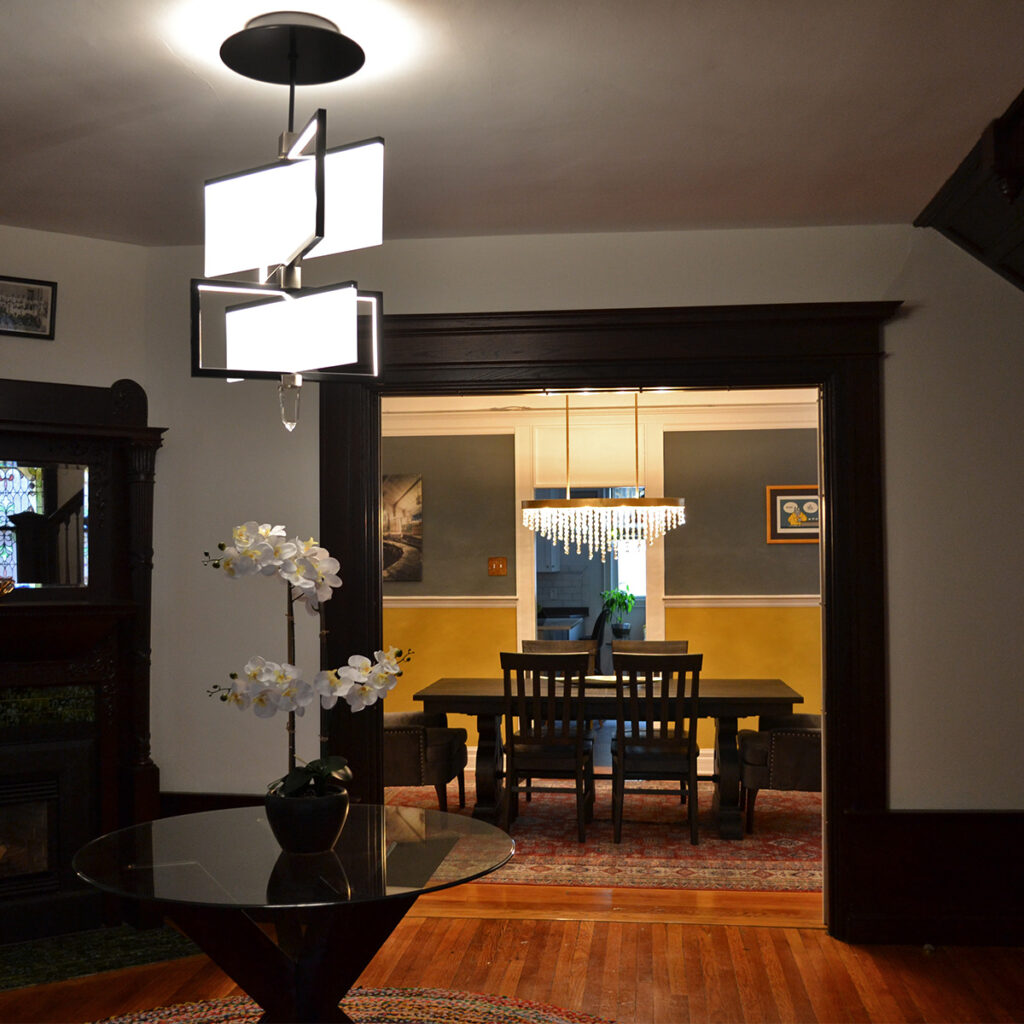 Tuesday Tip:
Add movement with out of the box lighting!
In art, movement is the path the viewer's eye takes as it's directed along lines, edges, and shapes, working through a piece. When it comes to interior design, add movement to create a visual flow. Incorporate lines, patterns, and colors that draw the eye from one element to the next, from one end of the room to the other. You can even add literal movement with decor that actually moves or rotates!
Check out this beautiful entry as an example: We went with contemporary lighting and a gorgeous chandelier to draw the eye from the ceiling down to the table, then to the round rug, around the table to the hardwood floor. The grain in the floor then draws your eye towards other features such as the window bench or into the adjacent dining room!
Is your interior in need of a design overhaul? Contact the interior design professionals at McQ Interiors! For more Design Tips, check out our blog or contact us today to schedule your next consultation.