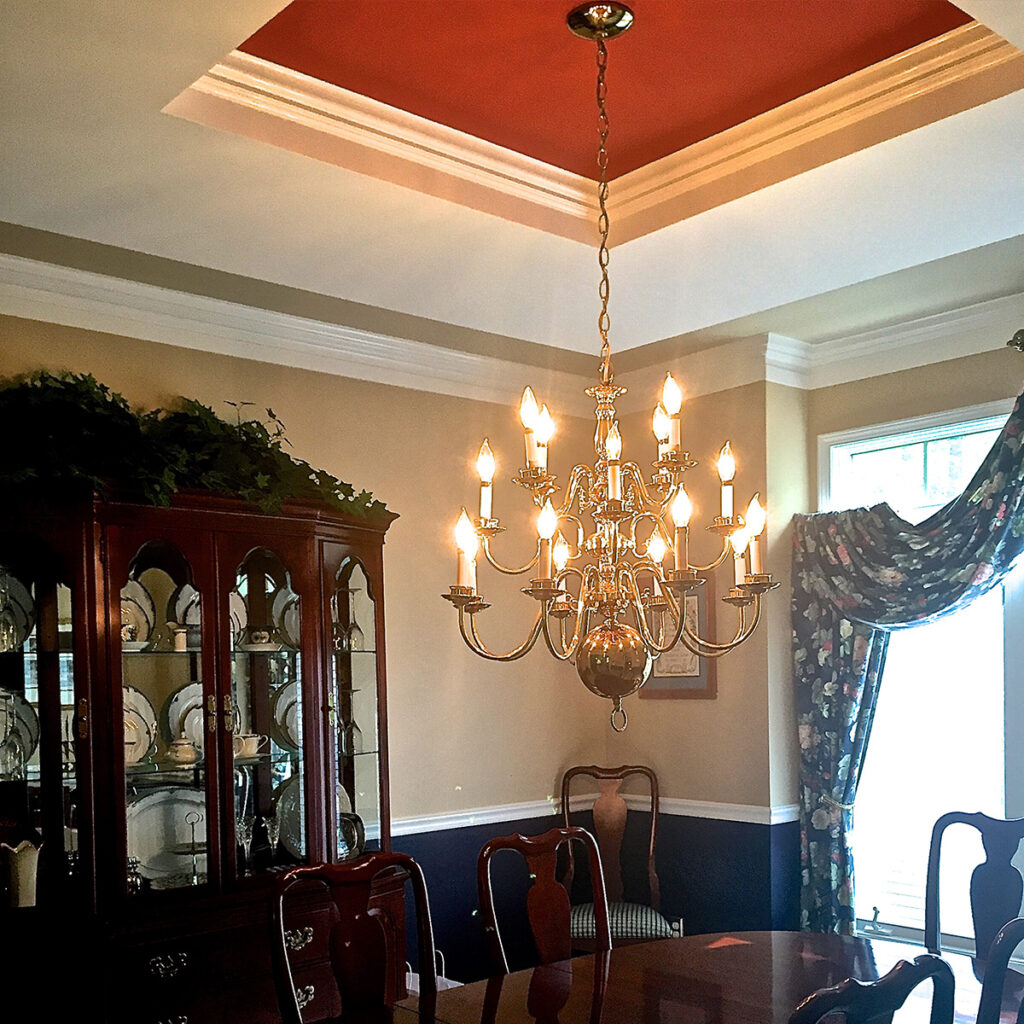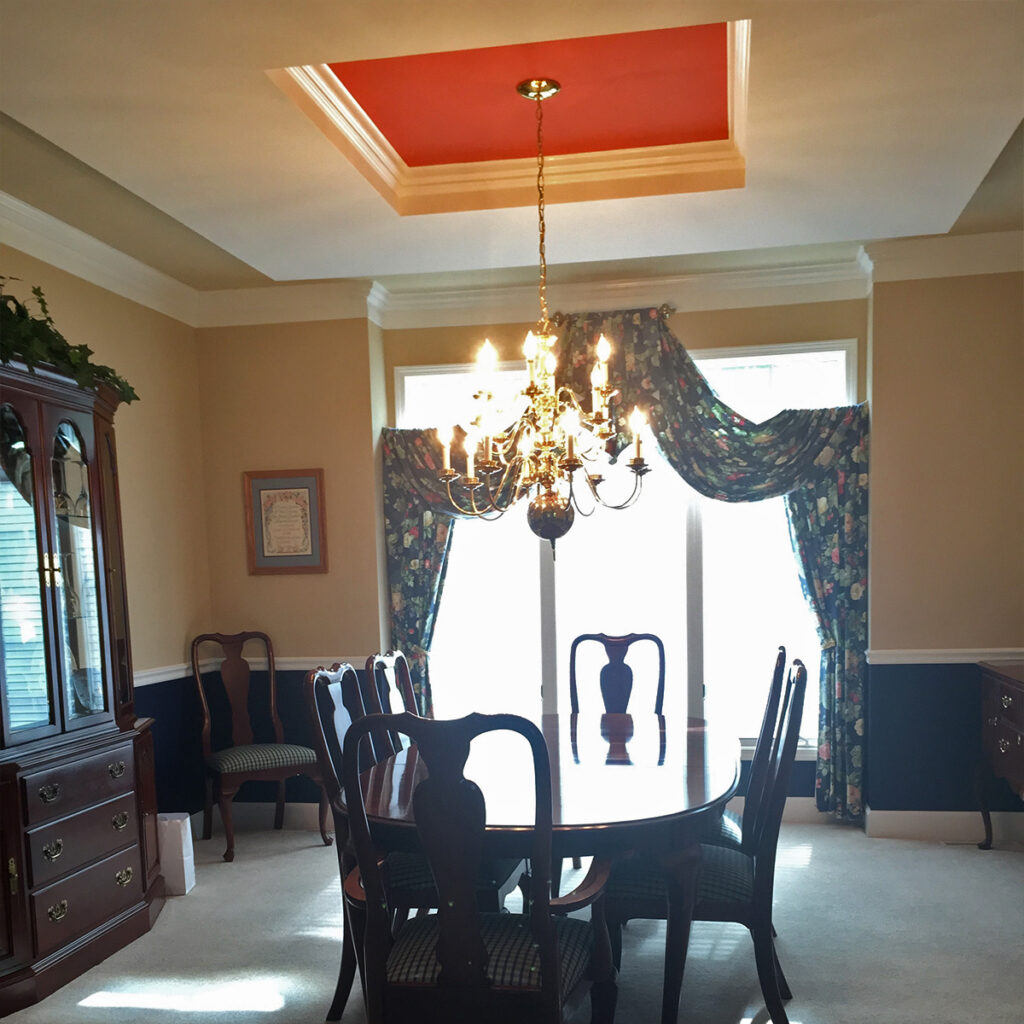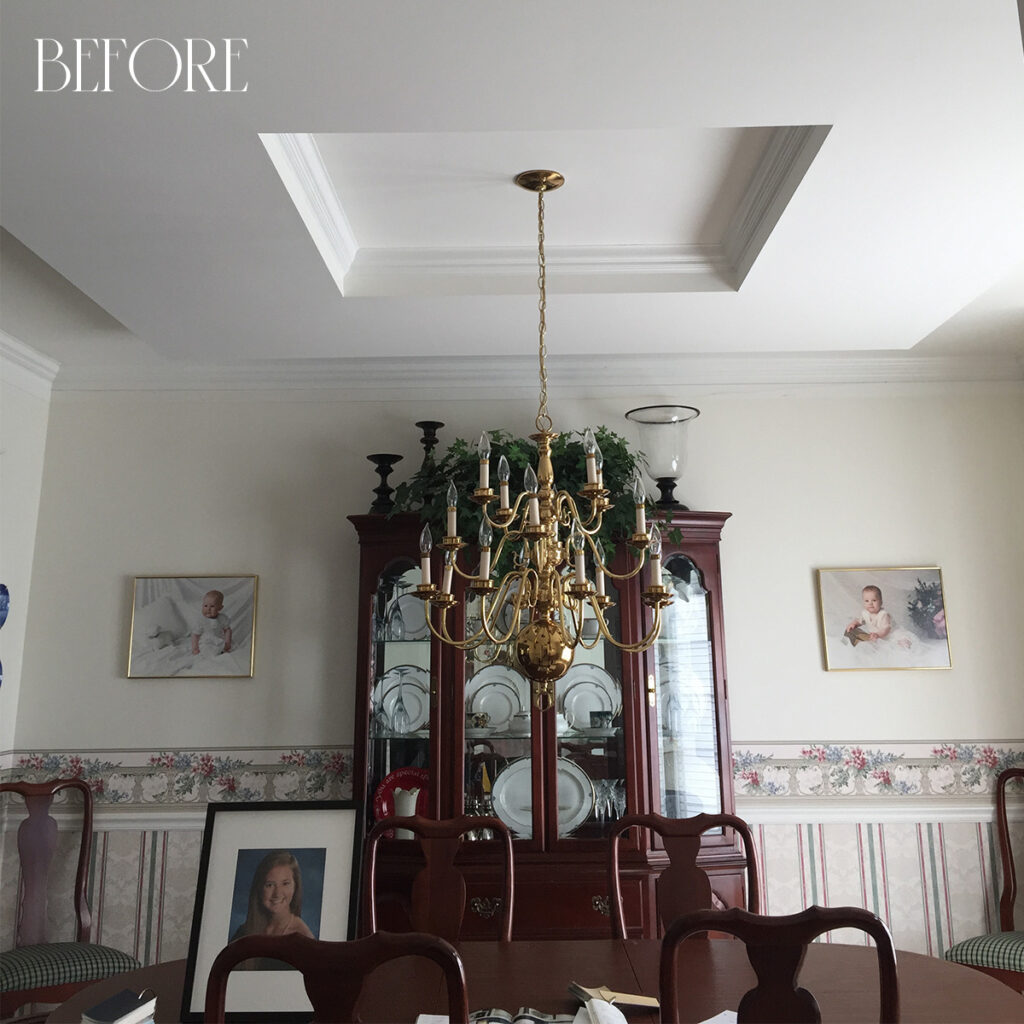 Tuesday Tip:
Paint the ceiling to accentuate architectural features!
In "Gathering 'Round The Table" we reviewed a variety of ways to beautify your dining room, keeping "safety, style, and service" in mind. One suggestion was to add pops of color to this room via accessories like linens, tablecloths, and wall art. Today, we're taking it to the next level by adding a bold color in an unlikely place: the ceiling!
The same way you paint one wall a bold color, paint the ceiling to draw attention to architectural features and create a "focal point" that doubles as a "wow factor." A warm hue like this dramatic burnt orange also adds energy!
Another way to accentuate architectural features is to paint your walls one color (here we chose a neutral beige from the top with a deep navy on the bottom) and paint your trim, crown molding, tray ceilings, and/or skylight white to highlight those details.
Tired of an antiquated dining room? Contact the interior design professionals at McQ Interiors! For more Dining Room Design Tips, check out our blog or contact us today to schedule your next consultation.