Tuesday Tip: Extend Your Shower Tile
Take the phrase "bubble bath" to the next level by extending your shower tile to your walls.
You spend hours combing through tile samples to find the perfect match for your shower. Why limit your tile to the shower when you can extend it through your bathroom for a more cohesive design?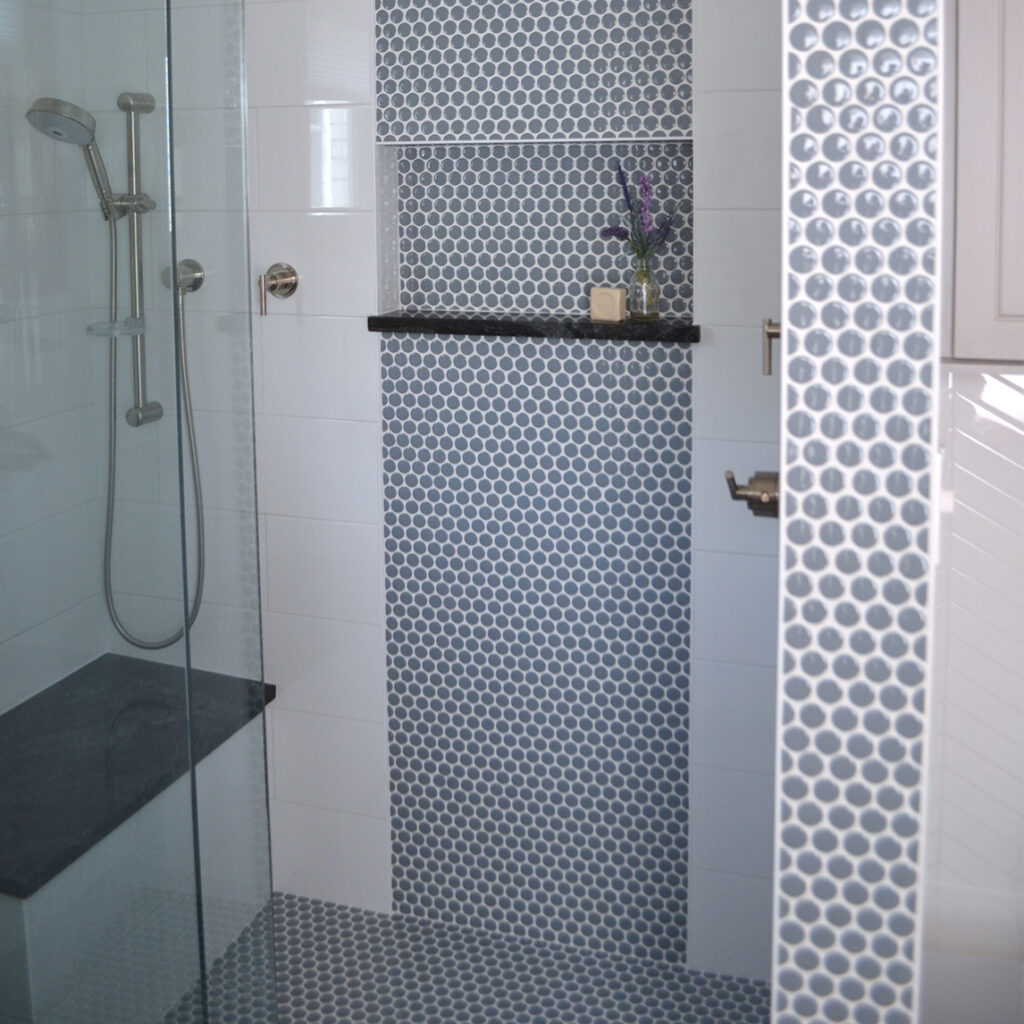 When choosing tile, keep these tips in mind:
Consider the scale of your tiles to your bathroom. Large tiles are popular but they can make the room look out of scale and will need to be cut to fit around the cabinet and toilet, making certain areas noticeably inconsistent in size.
Create contrast by picking a color that will pop against your cabinetry and accent decor.
Treat yourself to a more luxurious floor with heated tiles.
Be mindful of materials. Glass tiles should not be used on floors or in your shower because they become slippery once wet.
Three is the magic number. Try to limit the number of different tile designs to 3: one for the shower/wall, one for the floor, and one as an accent.
Bathroom renovations may seem simple but there are intricacies that only a seasoned interior designer understands. Once you're ready for an upgrade, let the design professionals at McQ Interiors bring your bathroom design dreams to life!

For more Interior Design Tips, check out our blog or contact us today at mcqinteriors.com to schedule your next consultation.