Tuesday Tip:
Create A Cozy Corner!
When you have pockets of empty space in your floor plan, it can be hard to decide which is the best way to utilize it. Should you add a sofa? Another table? Leave it open and unused
When you have a small but central space–like this spot adjacent to this warm and welcoming kitchen–create a cozy corner by adding:
A pair of chairs to increase seating without overwhelming the space available.
A complimentary ottoman for comfort and hidden storage.
Wall decor like mirrors that are both attractive and functional. (Plus, mirrors help bounce natural light deeper into your home!)
A rug to protect your hardwood, provide comfort underfoot, and add character.
Storage space for books, magazines, and other knick-knacks.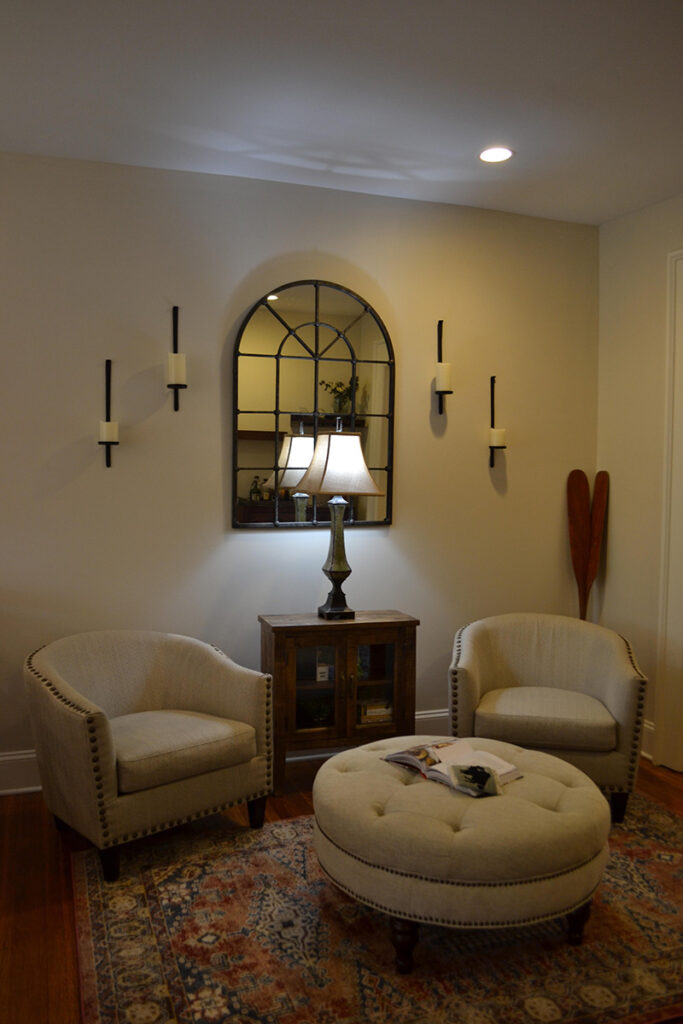 Need an experienced design professional to help create a space that's stylish and functional? Let McQ Interiors deliver you a superior interior so that every room in your home serves a purpose, no matter its size. For more Interior Design Tips, check out our blog or contact us today to schedule your next consultation.