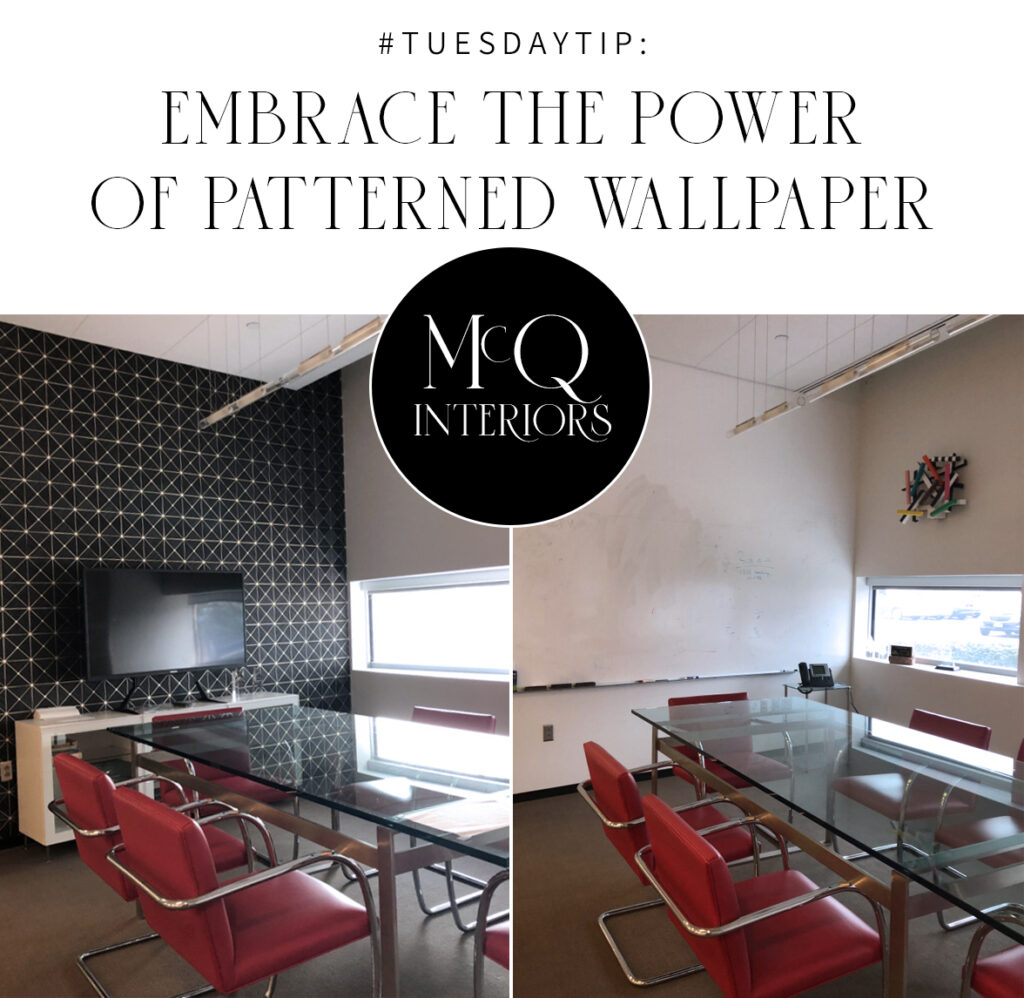 Deck the halls–or more specifically the walls–with McQ Interiors!
TuesdayTip: Never underestimate the power of patterned wallpaper in your personal or commercial spaces. The perfect wallpaper can bring some much needed drama, dimension, and depth to your interior! Besides, every room needs a feature wall.
When picking a wallpaper, here are just a handful of design tips to keep in mind:
Choose a simple or large-scale design when covering all four walls so you don't overwhelm the space.
Choose a dramatic, bold, or detailed design and create a "feature wall" that serves as the centerpiece of your space.
Use horizontal stripes to make a wall appear longer or vertical stripes to create the illusion of a higher ceiling.
Select a textured print to balance out minimalist or simplistic design themes.
Check our blog for more Design Tips or to schedule your next consultation, visit mcqinteriors.com/contact!