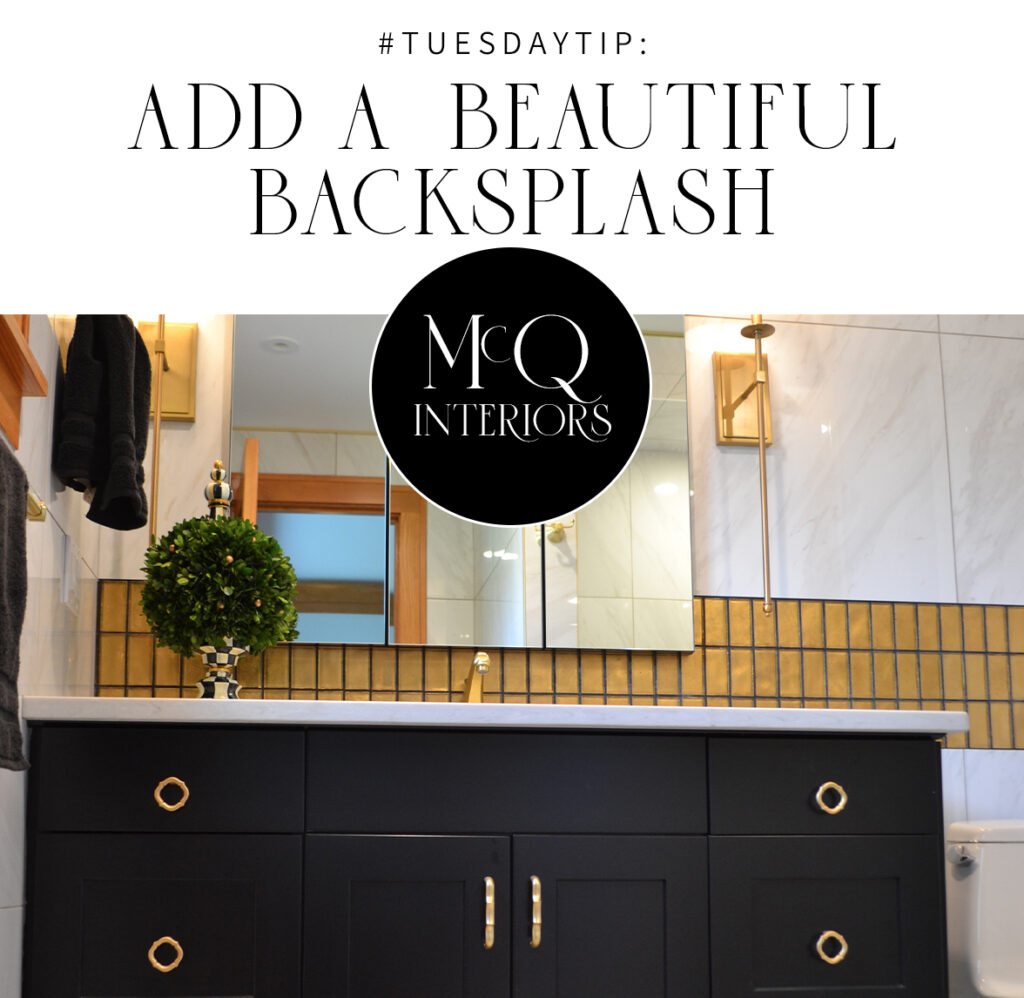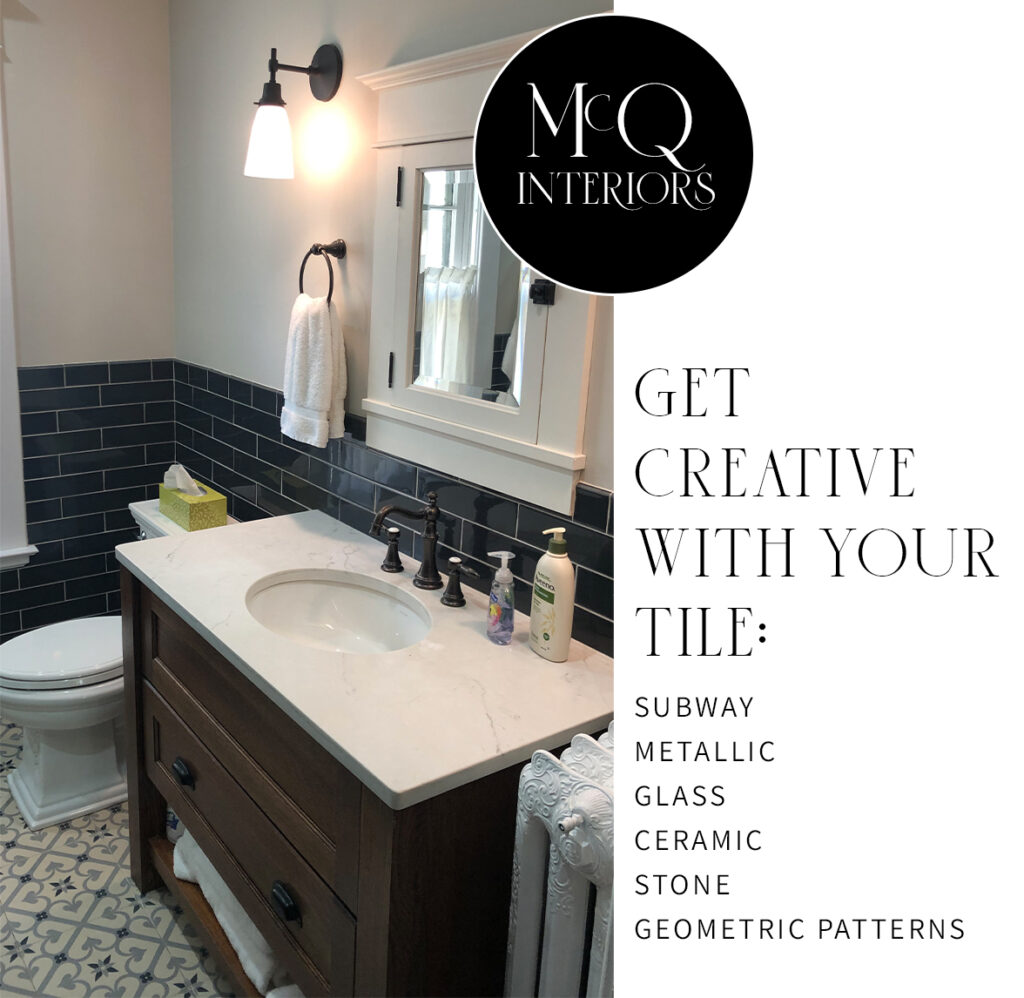 They say you should always back up your work…so back up your sink remodel with a beautiful tiled backsplash!
You don't have to go all the way up the wall but a backsplash is great for protecting your wall against water damage, mold, and mildew. Especially when you have little ones who like to get a little wild while washing their hands!
The rule of thumb is to go up at least 3-4 inches. However, extending your backsplash adds elegance, style, and depth to your design. Whether you're looking for a simple subway tile, a sophisticated metallic, glass or geometric patterned tile, or a woodsy stone tile, trust McQ Interiors to find the ideal solution for your style needs.
For more Bathroom Design Tips, check out our blog or contact us today to schedule your next consultation!